Review
Roku Stick Review

By Sean Willis 17 October 2016 - 20:44 GMT
Verdict

Roku took its easy-to-use, crammed-with-content streaming boxes and reduced both the price and the dimension to create a winner. And it looks like they succeeded. Aside from a few shortcomings, it's inexpensive, easy to set up, and extremely versatile. Try it out and see how you like it. Given the specs and features, it's certainly worth a try.
First thoughts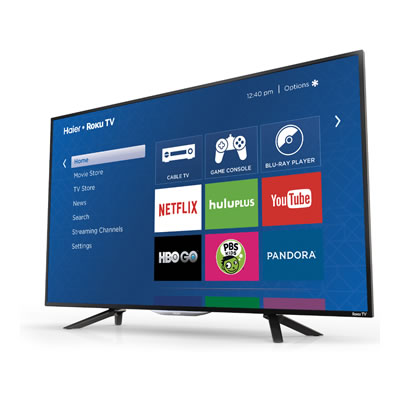 Billed as the Chromecast rival, the Roku streaming stick is an exciting device that packs all streaming goodness into a tiny frame, offering plenty of content at a fairly low price. Now that's cool.
But how does it stack up against the mini dongle from Google?
The Roku stick stands out in that it doesn't need you to fling content to it from a mobile device, but rather runs its own intelligent OS and apps to let you stream. It also comes with a dedicated remote control that is designed to make your streaming experience all the more better. Well, it sacrifices a touch in pizzazz and finish but more than makes up for it in ease of use and versatility.
That's all there is to it as far as the comparisons go. Or, is there more to it than that?
Let's dig deep and take a closer look at its features, specs and performance.
Specs
Built-in universal 6 W power supply
Design and Hardware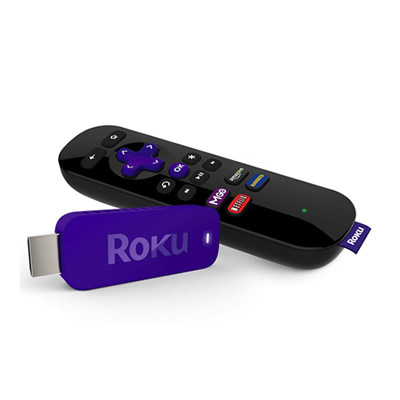 The Roku stick condenses the power, technology and performance of Roku's set top boxes into a discreet form. Under the hood, this pocket-sized contraption has a power packed processor, decent RAM, a powerful GPU compatible with 1080p streaming and a 802.11n wireless antenna that supports dual band operation.
Decorated in garish purple, it resembles a USB flash drive just like any other HDMI dongle in the market. But it has an incredibly slim and lightweight profile, making it stand out from the rest of the pack and furthering its appeal. Some might call it a little too big for an USB flash drive, but by the standards of streaming devices it is pretty dinky.
The remote is a huge plus for Roku. The Chromecast, on the other hand, has no remote so you can only hope to control it with another device- a tablet, smart phone- on your network. Four dedicated buttons on the remote let you instantly access Netflix, Amazon Instant, as well as other subscription services. What's more, the point anywhere remote doesn't need a line of sight placement.


Setup
Plug the Roku stick in to the HDMI socket in the back of your TV and forget it- that's the whole idea. But it's not as fancy as it sounds. It might be a bit weird to see what seems to be a purple flash drive sticking out of a gray or black TV. It's not as scary as it sounds though. That being said, depending on the design of your TV set, it may not fit.
For instance, the stick works best in TVs with rear facing ports where there is generally a lot of space behind the panel. If there's not enough space or the stick doesn't plug into your TV, an extension cable might do the trick, but it's a shame that the box doesn't include one.
You could either power the device by plugging it into a power source or tethering it to a USB port on the TV if no outlet is convenient. Bummer alert: powering it up through a power outlet, sadly, adds to the list of growing wires dangling from your TV. At least this one is out of sight.
Software and Interface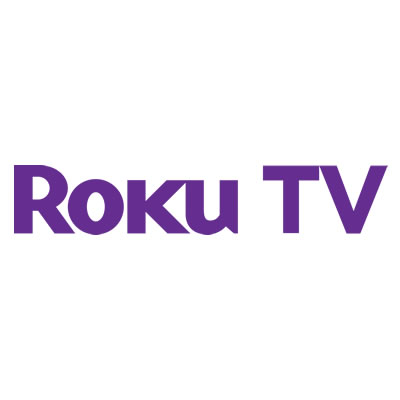 Once you've got the setup straightened out, you get to the fun part: using the stick itself. Decorated in Roku's typical purple framework, the UI has controls and functions like the Roku 3: skim through all the channels and apps you've downloaded to your Roku account, pick what to watch, and off you go streaming.
The UI is not gunky so it won't slow down the experience one bit. Navigation is very intuitive and doesn't need any explanation if you've ever used a TV in your life. The home screen has two panels- the left has all your movies, channels, box shows, search, settings etc and the right pops up whenever you select something.
The search functionality on this tiny contraption is exceptional to say the least. Just type in your favourite actor's name, and the system spews out all details about the actor, in addition to a list of every single movie or TV show he's ever featured in. Say you're on a Christian Bale addiction like me. You type his name and the screen spits out a long list of options. Want to watch Prestige? Boom, Roku lists down every possible app or channel you could stream the movie from, be it Netflix, Amazon Instant Video, along with the price. Select one and you are watching the movie already. DVD rental shops- does it ring any bell?
You can also use the Roku mobile app for Android or iOS. It's a handy option especially if you're someone who likes to take control over a device from your mobile phone and shout some commands at it. Besides, it is a great choice for times when you want to fling YouTube or other content from your smart phone or tablet to the TV.
Apps and Content
Roku's stick provides tons of streaming options. The massive selection of content on this device compares favourably to the best streamers, including some great UK content selection such as Now TV, ITV, Sky Now, BBC iPlayer, Demand 5 and 4oD, in addition to big name services such as Netflix, Amazon Prime Instant Video, Google Play, YouTube and Spotify. This means there's very little the streaming stick doesn't support and you'll be have a lot of content at your fingertips for a fairly reasonable price.
There's a host of film channels like the Now TV and smaller, wackier apps providing free access to movies. The music library is highly impressive as well with popular apps such as Spotify, TuneIn Radio, Vevo etc, and some obscure channels featuring in the long list. No matter what your interests are, the selection of content, from movies to box sets, is hard to beat.
Performance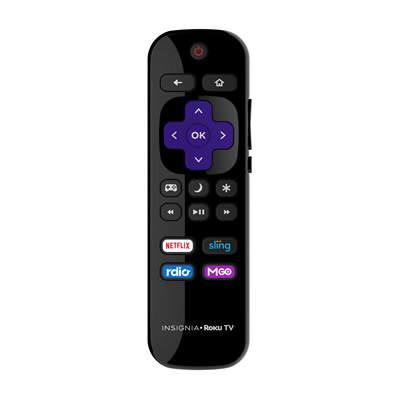 Channels stream in 1080p and the video quality is quite excellent to say the least. The device handles Dolby digital+ and it shows in the sound quality. Chalk that up to its powerful processor and streamlined networking capabilities. Overall, the device does a good job of handling high quality, high definition streams, but, at times, you feel like there is a slight mismatch between the video and audio.
Quite uncharacteristic of a Roku device, the stick might be a touch sluggish when browsing through menus. If you're a constant button pusher who keeps sifting through menus and screens all the time you might feel a little disappointed. However, the sheer breadth of content on offer more than makes up for any shortcomings.
Whilst Netflix loads up almost right away, certain apps do take a while to load and there's no actual multitasking involved here. Having said that, navigating through menus and screens is very much zippy and content buffers quickly (although not instantaneously) thanks to improved dual-band Wi-Fi configuration.