Review
Now TV Streaming Box Review

By Sean Willis 19 October 2016 - 14:01 GMT
Verdict

The box is not the snappiest out there, but it's still easy to use and good value for money.
With Netflix and Amazon Instant Video not available, this is a far cry from a one-size-fits-all streaming box but it's a good buy for those wanting to enjoy SKY content without getting locked in to a contract. If the exorbitant price of a Now TV contract and inconvenience of having to install a special set up in your home deterred you from buying Sky TV, the Now TV box might be worth a look.
First thoughts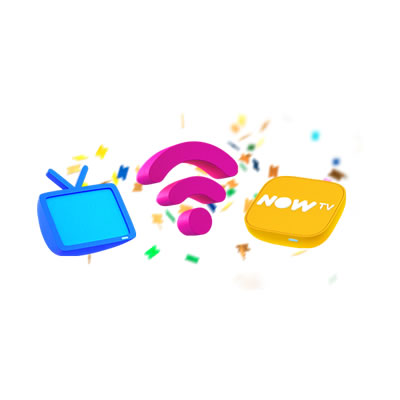 Sky has launched Now TV in order to ensure it is not left behind by rival companies like Apple, Google, Amazon and Roku, all of which have been rolling out powerful media streamers to cater to the growing UK streaming market. Is the broadcaster onto a winner with this box? Or is the Now TV box a desperate attempt to stay relevant in the market? Let's review the latest device from the UK giant and see how it fares among the competition.
At just £15, the Sky Now TV box is certainly the easiest way for non-Sky consumers to get on-demand Sky offerings as well as catch-up channels.. Turns out, it's one of the most inexpensive streaming boxes available in the market, even though you'll need to cough up more money to buy a pass to access its content.
Let's find out in this hands-on review.
Specs
External power adapter / high wattage USB
Design and Hardware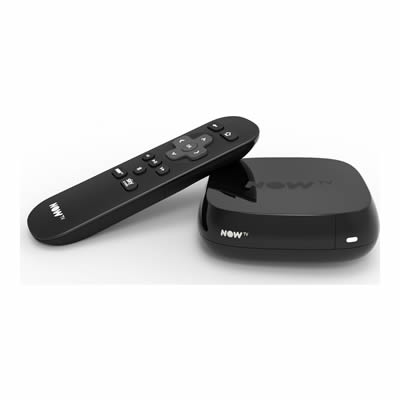 The dinky box won't be contending for design awards. It is a shiny little black box that can be squirreled away next to a TV or on a shelf without much notice. It doesn't leave much of a footprint and is comparable to a beer mat in size.
It has a HDMI port and connects to your broadband network using either an Ethernet cable or Wi-Fi. Also on offer is a USB port, through which you can play media files from local storage devices. The inclusion of inputs for a micro SD card and a USB drive are welcome changes in the latest iteration of Now TV box.
Included in the box is a small plug adaptor to power the device and a HDMI cable that's long and supple enough to prevent the box from pulling away.
The all new Sky Now TV box now has a faster processor for better streaming experience and an Ethernet port to prevent any Wi-Fi issues from playing spoilsport. While Sky doesn't give away much about the processing power of this tiny device, this doesn't seem to be roaring with too much power. On the positive side, setting it up is a cinch- slot the HDMI cable into the HDMI port on your TV, hook up the adaptor to the power outlet, and up comes the familiar white and blue interface if you've ever used Now TV. Create a free Sky account and you should be up and running in a matter of minutes.
The infrared remote, included in the box, is pretty dinky and boasts of limited functionality. Lack of a dedicated headphone socket and motion controls is a bit of a shame but the dedicated remote control does the job all right. As for buttons, you get a bunch of clearly labeled buttons such as Back and Home, as well as a direction pad with an OK button sandwiched in the middle. Just below this arrangement sit the common media controls and a couple of handy shortcut buttons to Now TV and Sky store.
Software and Interface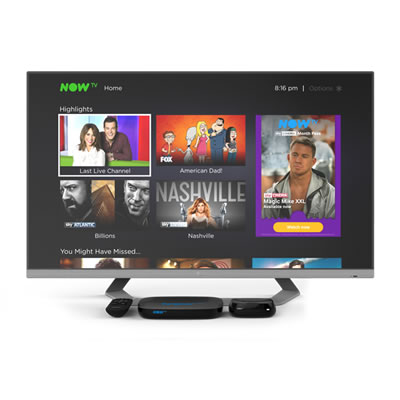 Modeled after a Roku device, the Now TV box has a user interface that is intuitive as well as responsive, making it a complete joy to use. Just like Roku, there's a simple menu on the left of the screen and a wide array of content is available in a tiled menu format on the right. Scroll through the menu and select what you want to watch.
That being said, the Now TV Box doesn't boast of the modern features available on the latest version of Roku OS. For instance, the functionality to browse through the channel store and get updates on upcoming movies through My Feed is omitted. Aside from this complaint, the interface is fairly simple and responsive.
The home page pulls in movies, box sets, and music from UK broadcasters to give you a wide range of exciting programs. What's more, it keeps a tab on what you've watched, as well, so you can get to the next episode at the drop of a hat. The search functionality has a lot of room for improvement and makes for an annoying experience especially when you are looking around the Now TV options- you need to jump back to the main menu for this.
Apps and Content
SKY's Now TV offers three passes- Movies, Entertainment and Sports- at different price points. Once the minimum tie-in period of one month has finished, you can choose to start up or cancel these packages. As you may have guessed, the Entertainment pass is crammed with on-demand content, whilst the Sports and Movies passes present a wide array of choices for movies and sports fanatics. From current classics such as "Game of Thrones", "The Walking Dead" to golden gems such as "Mad Men", and "The West Wing", you can find exceptional box sets that are otherwise quite challenging to track down.
Although the Roku channel store is available, it is a bit bizarre that SKY has excluded Netflix, Amazon Prime Video and some notable subscription services from its catalogue. But Now TV is a device to promote Sky TV content and at this price it would be rude to resent that. Sky has struck some good deals with various partners across the pond to bring you a massive collection of movies, box sets and some popular TV shows.
Oddly, Sky has not put the kibosh on its direct rivals. The selection of the other main UK catch-up services includes BBC iPlayer, All 4, Demand 5 and ITV Hub. In all probability, a combination of BBC iPlayer, Movies or Sports would do most users plenty. And for many people, iPlayer is worth it all.
Performance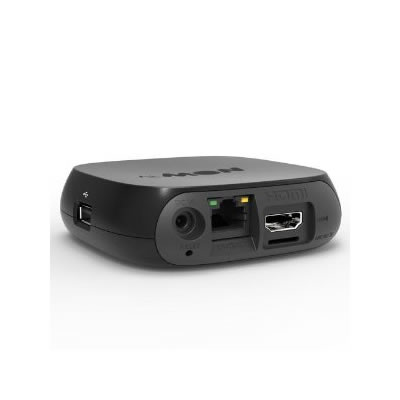 It starts up instantaneously and handles all requests efficiently and quickly. Mostly, you won't experience stutters, slow-downs or long-waits. That being said, the lack of a snappy processor is quite evident particularly when browsing through screens. The animations and transitions leave a lot to be desired as what's showing on screen at times lags behind what you're actually selecting on the remote. Having said that, all apps load quite quickly and heading back to the main menu is quick enough.
Not all videos are streamed at full HD quality as Sky offers Now TV subscription services at just 720p resolution. The frame rate is not anything to write home about either. The sound quality is on point and there is nothing to complain in that department. For some reason, like the Roku device that it is based on, there is this occasional lag between video and audio. For example, there's an instant where the audio starts but the video doesn't load for a good two to three seconds but it just plays well afterwards.